Yesterday, the U.S. International Trade Commission (ITC) released its independent analysis on the economic impact of the Trans-Pacific Partnership (TPP), and the report confirms that TPP is the most progressive trade agreement ever. Here are five things progressives will like:
1. Labor will receive the lion's share of TPP's gains. ITC projects that 66 percent of GDP growth from TPP will go to increased labor income.
After climbing out of the deep hole left by the Great Recession, the progressive movement is fighting to reduce income inequality and build a more inclusive economy. Working people are the backbone of the American economy, and this report shows they will share in TPP's gains.
2. TPP will raise wages across the economy for both skilled and unskilled workers, amounting to $57.3 billion increase in annual U.S. income.
From the Fight for 15's recent victories in California and New York to the Obama administration's new overtime rule to ensure Americans receive fair pay for a hard day's work, progressives are championing policies that raise middle class wages. TPP will shape the economy to support good-paying export jobs, which pay 18 percent higher than average, so American workers can take home bigger paychecks that can support a family.
3. TPP will strengthen the economy by creating more American jobs.
The U.S. economy has added private sector jobs for a record 74 consecutive months, healing the scars left by the Great Recession and cutting the unemployment rate in half to 5 percent. Continuing to add more full-time, good-paying jobs is paramount for middle class economic security, and the ITC report confirms that TPP will help do just that.
4. TPP will support balanced, sustainable economic growth helping American creators, innovators, and producers export more of what's Made-in-America. The ITC report projects TPP will increase exports by $57.2 billion each year across a broad range of industries, like agriculture, digital trade, and services.
Rather than relying on over-consumption driven by deregulation, housing bubbles, and Wall Street excesses to fuel economic expansion, progressives believe in an American economy that fosters sustainable, long-term growth powered by hard work and genuine American innovation. 95 percent of the world's consumers live beyond our borders, and the ITC report confirms that TPP will open up new market access to meet overseas demand for goods and services from American innovators and producers.
5. TPP's high-standard labor and environmental rules and improved customs and inspection processes create new, transparent trade rules and a more fair system of international commerce.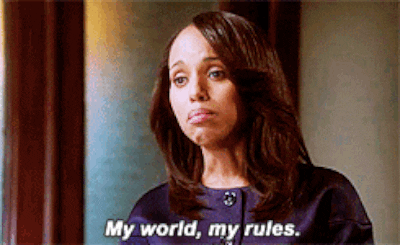 TPP's strongest-ever rules on labor, environment, and technical barriers to trade work together to create more fair trade. With the clear guidance and authority from the recently implemented Trade Enforcement Bill, customs agents are cracking down on goods made with illegal forced and child labor. For the first time ever, TPP uses the threat of trade sanctions to add teeth to labor and environmental enforcement so we can protect workers, whether abroad or here at home.